imb.donau-uni.ac.at/ats2020patterns  is an online platform for the Erasmus+ project "ATS2020 – Assessment of Transversal Skills", Project 388446-EPP-I-2014-2-CY-EPPΚA3-PI-POLICY. This publication reflects the views only of the author, and the Commission cannot be held responsible for any use which may be made of the information contained therein.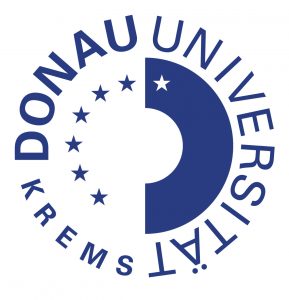 Donau Universität Krems
Dr.-Karl-Dorrek-Straße 30, 3500 Krems an der Donau, Austria
(*) In accordance with the duty of information established in article 10 of Information Society and E-Commerce Services Act 34/2002, of 11 July.
Sharing is Caring

This work is licensed under a Creative Commons Attribution-NonCommercial 4.0 International License.
Eucen may make changes and updates to the information contained on its website or in its configuration or presentation at any time and without the need to give advance notice. Eucen makes every possible effort to ensure that the information supplied via its website is clear, understandable and appropriate; to prevent errors as far as possible and to correct and to update it if necessary. Despite this, we cannot guarantee that there are no errors or that the information content is permanently updated.
Privacy policy
In accordance with the Personal Data Protection Act 15/1999, of 13 December, we inform you that your personal data collected from this website will be processed with the highest levels of confidentiality and used exclusively for the purposes given in each case.
This website uses cookie technology as it uses the Google Analytics service provided by Google, Inc., a company from Delaware, whose head office is at 1600 Amphitheatre Parkway, Mountain Wine (California), CA 94043, United States ("Google"). Google Analytics uses "cookies", which are text files placed in your computer to help the website analyse the use made of the website. The information generated by the cookie about your use of the website (including your IP address) will be directly transmitted by Google to its servers in the United States and archived there.
Google will use this information on its own behalf in order to follow your use of the website, compile reports on website activity and provide other services related to the website's activity and Internet use. Google may pass this information on to third parties when so required by legislation or when these third parties process the information on Google's behalf. Google will not associate your IP address with any other data Google has. You can refuse data or information processing by rejecting the use of cookies if you select the right configuration on your browser. However, you need to know that, if you do, you may not be able to use the full functions of this website. By using this website, you consent to Google processing information about you in the form and for the purposes indicated above.
Rights of access, correction, cancellation and challenge recognised in the Personal Data Protection Act 15/1999, of 13 December, and in the regulations developing it must be exercised by writing, with your ID card number, to Danube University by post indicating "Datenschutz" (Data protection) or by e-mail to gregor.priker@donau-uni.ac.at.